Perry County Health Department
---
The C&DD Community Improvement Project was created in conjunction with the Perry County Land Reutilization Corporation (Perry County Land Bank) to help remove blighted housing throughout Perry County. Removing blighted housing will make county neighborhoods healthier, safer, and will stabilize property values.
General Demolition Procedures Asbestos Survey
Perry County Land Bank will order an asbestos survey from a qualified asbestos consultant.
If survey results indicate abatement is necessary, Perry County Land Bank will contract with an asbestos contractor to comply with current EPA requirements
Selection of Demolition Contractor
Perry County Land Bank will prepare a detailed bid specs for demolition and solicit bids from qualified contractors.
Property will be inspected to ensure that contractor has fulfilled all contract requirements prior to release of final payment.
PERRY COUNTY LAND BANK: Currently we are in the process of removing sixteen properties in Perry County
C&DD Frequently Asked Questions
How do I get this old house beside me torn down?
There's no easy answer to this question. But the first thing you can do is find the location of the current owner of the property. If the owner is willing to sign the title of the property over, there is a chance we can get the property removed. I can't find the owner, what can I do now? You can file a nuisance complaint with the Perry County Health Department and our staff will investigate and see if we can find the owner of the property.
171 Adams Street Corning, OH 43730
DEMOLITION
Demolished November 1, 2019
119 East Walnut Street New Lexington, OH 43764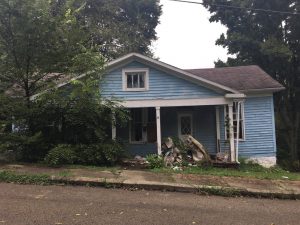 DEMOLITION
October 22, 2019
230 East Lincoln Street New Lexington, OH 43764
DEMOLITION
October 21, 2019
808 Johnson Avenue New Lexington, OH 43764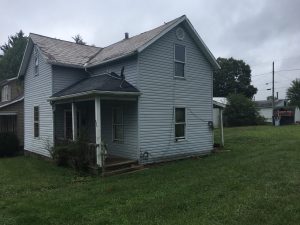 DEMOLITION
October 28, 2019
245 East Lincoln Street New Lexington, OH 43764
DEMOLITION
October 30, 2019